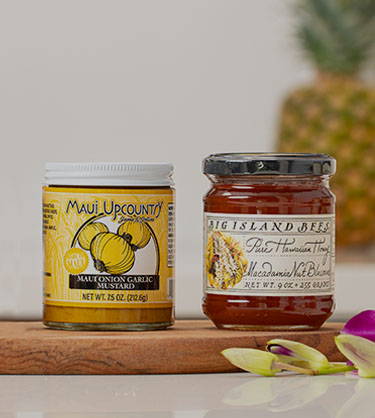 ---
Family and friends are a core part of our Hawaiian heritage and the Aloha spirit of caring, sharing, and honoring our cherished relationships. KING'S HAWAIIAN® is happy to include Big Island Bees and Maui Upcountry as part of our 'Ohana (family) Foods. We hope you appreciate their products as much as we do and enjoy with your 'Ohana and loved ones!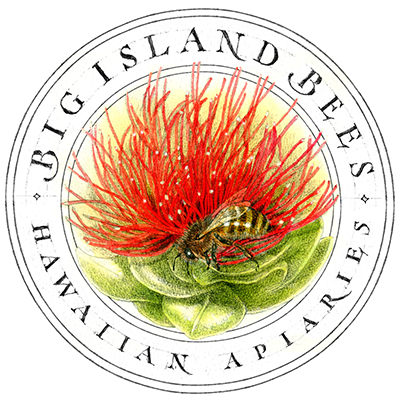 A unique seller of honey, Big Island Bees is a family operated business in Hawaii. Whendi and Garnett, Big Island Bees' fourth-generation beekeepers, bring Big Island Bees Honey from the beautiful flowers of Hawaii to your table.
In order to capture the most pure flavor of honey, they gently move their collection of bees to forage on the ample supply of each season's single, dominant flower. It is the essence of this single floral honey brimming with intense, pure flavor, that pairs perfectly with KING'S HAWAIIAN® bread.
The delicious flavor of their organic honey comes from the nectar collected by local bees, with the honey sourced from their own hives. Carefully attended to without the use of artificial feeds or chemical miticides, their hives produce this fine quality honey that we are pleased to share with our 'Ohana. Whether as a sweet addition to your go-to cup of tea or as an ingredient in one of our delicious recipes, Big Island Bees Organic Honey is sure to bring a taste of the islands to your kitchen.
---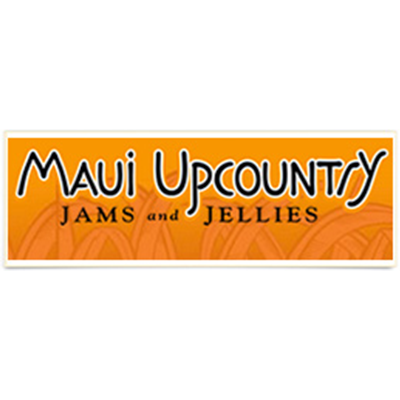 Maui Upcountry Jams and Jellies
Hawaiians call Haleakalā the "House of the Sun", which towers over the island of Maui and can be visible from any point. On its slopes, Maui Upcountry farms produce fresh fruits kissed by the morning mist and warmed by the great yellow sun.
Maui Upcountry Jams and Jellies turns the magic of Maui's produce into culinary delights. Jan, owner & visionary of Maui Upcountry, takes pride in cultivating delicious Hawaiian jellies and mustards that contain no artificial sweeteners or preservatives and are a tasty treat when spread on our KING'S HAWAIIAN® bread. Lilikoi jelly is their trademark flavor, providing the sweet, exotic taste of Hawaii's native passionfruit in a deliciously concentrated form. Maui Onion & Garlic Mustard stands apart with its sweet onion flavor, enhanced by the island's rich volcanic soil.